01/02/2017
Welcome to Vegamot
Vegamot AS is a regional toll company with responsibility for financing toll projects in Trøndelag and Møre og Romsdal
The company has entered into a toll agreement with the Ministry of Transport and Communications, and is owned by Trøndelag and Møre og Romsdal county municipalities. Vegamot finances the toll projects through borrowing, and covers the obligations through the collection of tolls.
As a regional toll company, Vegamot AS has been authorized to collect tolls from vehicles that are not linked to a valid AutoPASS subscription at the time of passage.
From 1 November 2021, Vegamot AS does not have the authority to enter an AutoPASS subscription with customers. To enter into an AutoPASS subscription, see www.AutoPASS.no for more information.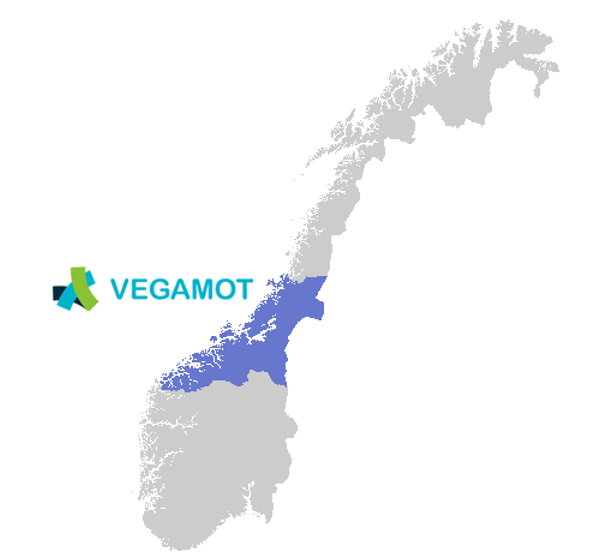 Back